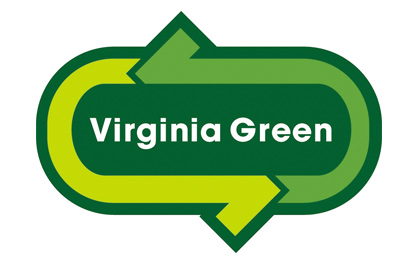 Green Hotel In Waynesboro
Being environmentally friendly is not only a trend, but also the right thing to do and something guests can be assured they are getting at BEST WESTERN PLUS Waynesboro. This label entails being in compliance with at least one of several approved eco-labeling systems such as the AH&LA, which has 11 minimum guidelines. Other commonly used programs include Audubon International Green Leaf, Energy Star, Green Globe, Green Key, Green Seal, LEED (USGBC) and Sustainable Travel International. As an added bonus, our chain has many of the Best Western hotels qualifying requirements, which has secured this coveted green certification.
Recycling is an important part of a green hotel, which is why guests will find public recycling bins and linen re-use programs at BEST WESTERN PLUS Waynesboro. Staff go above and beyond, using recycled paper, key card sleeves made from recycled paper printed with vegetable oil-based ink and low-flow shower heads, perfect for lightening the carbon footprint. This property is one of over 600 Best Westerns in North America that is eco-friendly.
Our hotel is also great at leading by example, which makes our "competition" in the area strive to be green, too. In fact, Best Western's partnership with Energy Star was the first by any mid-scale hotel and managed by the US Environmental Protection Agency. These efforts eventually led to proper tools and resources to be developed for other hotels to achieve optimal energy reduction.
The Best Western company continues to be a leader in going green by taking a number of approaches:
Eco-friendly guestrooms
On-site green program coordinators
100% recycled paper used on the property
Linen re-use option for guests