Voted The Valley's Favorite For Four Years!
Situated in the heart of Virginia's Shenandoah Valley, the beautiful views of the mountains create a perfect backdrop for any getaway.
Enjoy comfortable, recently updated accommodations, upscale hotel amenities, and the friendliest customer service in town.

Our Rooms
Enjoy a relaxing stay in one of our Spacious, Well-Appointed Rooms with your choice of double or king beds and an optional beautiful view of the mountains.
Wedding Venue In Waynesboro
Affordable elegance. Whether you are planning an intimate rehearsal dinner, a festive bridal shower or a formal reception dinner, the Best Western Plus Waynesboro offers beautiful event spaces to help make your celebration memorable.
Enjoy A Comfortable Night's Sleep In One Of Our Many Suites With Free Wi-Fi and A Deluxe Hot Breakfast Every Day..
Waynesboro
Our guests can enjoy everything that the region has to offer. From great dining at one of our locally-owned restaurants to exploring Shenandoah National Park, our property offers a great location to do it all.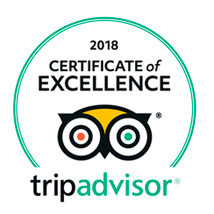 Warm Welcome, Great Stay
"Each year we travel to Virginia for family birthday parties. This is the second time we've stayed at this hotel and it is a great value and a great place to stay. It has great food options around the hotel…"
552randyh via TripAdvisor
Spotless hotel and very professional staff
"The Best Western Plus met all of our requirements: a room with a king size bed, a suite with 2 queen beds and a sitting area with a sleeper sofa, centrally located, with a pool and fitness room, and restaurants within walking distance…"
Karen P via TripAdvisor