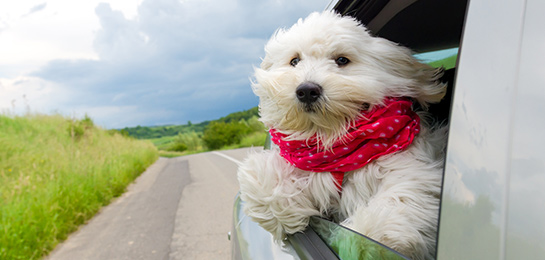 A trip isn't complete if guests can't bring the whole family, which is why this Waynesboro hotel offers pet-friendly rooms. For those who prefer to travel with their beloved pet, it can be challenging to find a hotel that's clean, comfortable and welcoming to furry guests. For a nominal fee, guests can reserve one of the property's exclusive pet-friendly rooms and rest easy knowing that their canine will be greeted with the same hospitality as every other guest.
However, it takes more than just saying yes to pets to be considered pet-friendly. Accessibility is a big concern for pet owners, especially if their furry friend is a bit older. With spacious elevators and ground-level rooms available, getting around on the property is quick and easy. The property has a designated pet area to walk animals and is equipped with bags and waste disposal.
For travelers who prefer their rooms pet-free, note that only select rooms at this hotel are pet-friendly. Our friendly staff is committed to making sure every guest feels at home, whether they're of the two- or four-legged variety.